Our new winter garden was finish built in summer of 2008!
We are happy to have now the ability to host you also on colder days or evenings and look forward to have you over
for a glass of wine or a cup of coffee.
By the way, external guests are welcome too!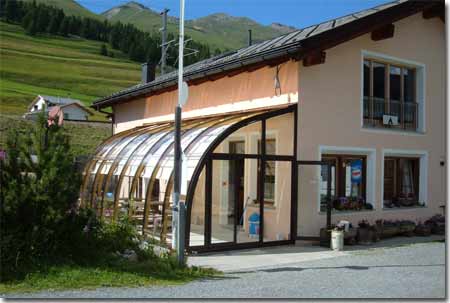 Please click on the photos below to increase in size!